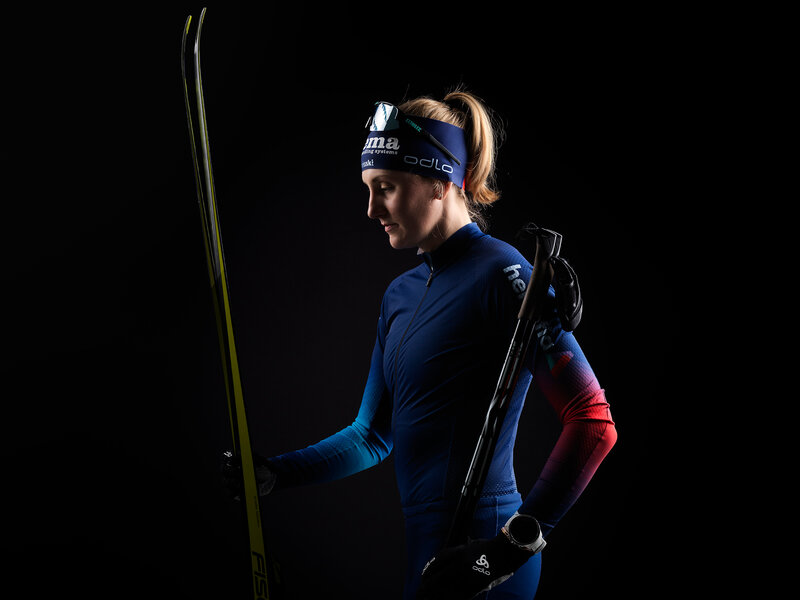 Lea Fischer - cross-country skier
PREMA Cash Handling Systems has supported cross-country skier Lea Fischer as head sponsor since the 21/22 season. Born in Engelberg in 1998, Lea is one of the greatest talents in Swiss cross-country skiing and has already been able to win World Cup points several times. Her specialist discipline is the freestyle sprint. Just like in our field of business, precision and reliability are essential in high-performance cross-country skiing, and details determine victory or defeat. With her open nature and great dedication, Lea is the ideal ambassador to represent the values of PREMA.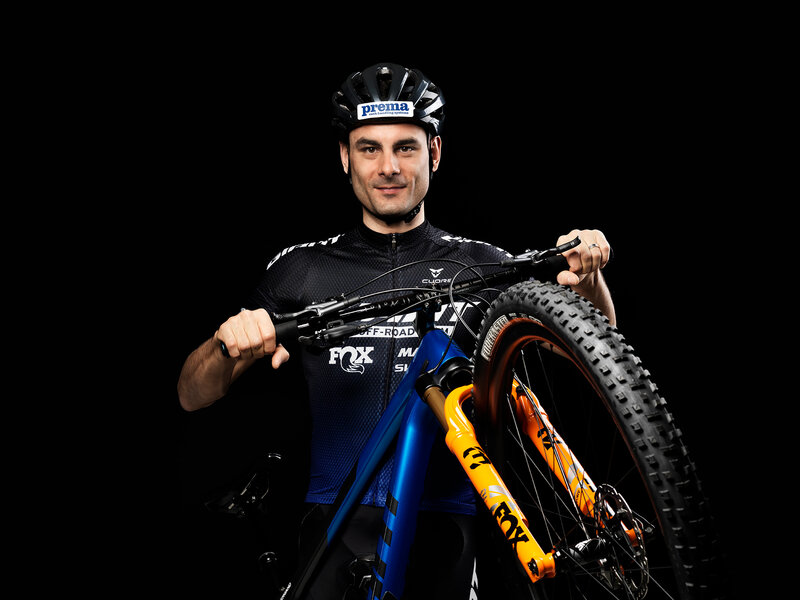 Reto Indergand - mountain biker
Since the start of 2022, PREMA has accompanied top Swiss mountain biker Reto Indergand in his pursuit of World Cup points and podium places as helmet sponsor. Born in 1991 in Altdorf, in the canton of Uri in central Switzerland, the father of two sons has been part of the mountain biking elite for years, and already as a junior proved his great skills by winning a World Championship medal. Reto leaves nothing to chance when it comes to race preparation and possesses an irrepressible fighting spirit and very good technique. PREMA is proud to be part of the likeable athlete's team.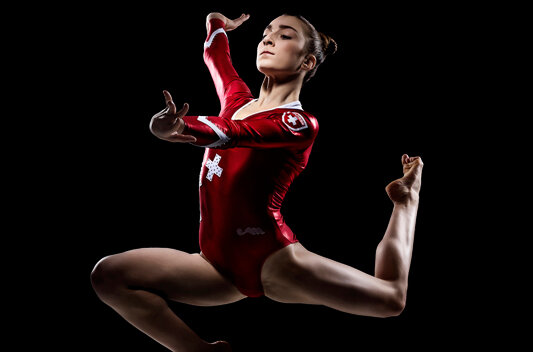 Ilaria Käslin - gymnast
For many years PREMA sponsored gymnast Ilaria Käslin, who retired from top-level sport in 2020 after a successful career. An exceptional talent, she always impressed with her extraordinary artistic expression and her elegance. The biggest successes of the likeable Ticino native include triumphing at the 2019 Swiss Federal Gymnastics Festival and winning a gold medal in the all-around at the 2018 Swiss Championships. She narrowly missed out on a medal on the balance beam at the 2016 European Championships in Bern. PREMA is proud to be able to continue to count on Ilaria as an ambassador and promoter even after her career has come to an end.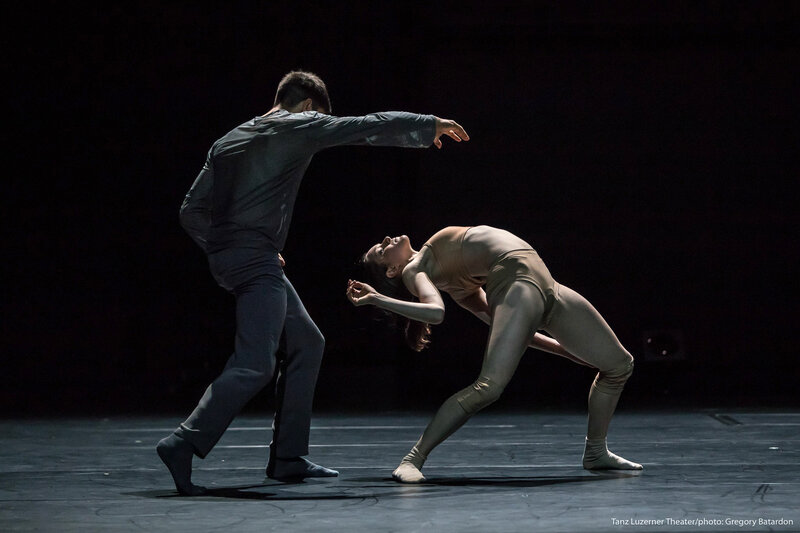 Tanz Luzerner Theater / Photo: Gregory Batardon
Dance section of the Lucerne Theatre
Culturally, PREMA has long been involved with the Dance section of the Lucerne Theatre. Over the years, the international dance ensemble has earned an excellent reputation beyond the borders of Switzerland and continues to delight audiences with aesthetics, originality, quality and precision at the very highest level. The invitation to the renowned "Taiwan International Festival of Arts" in 2021 underlines the worldwide appeal of this superbly innovative ensemble of some 20 highly trained professional dancers from Central Switzerland.