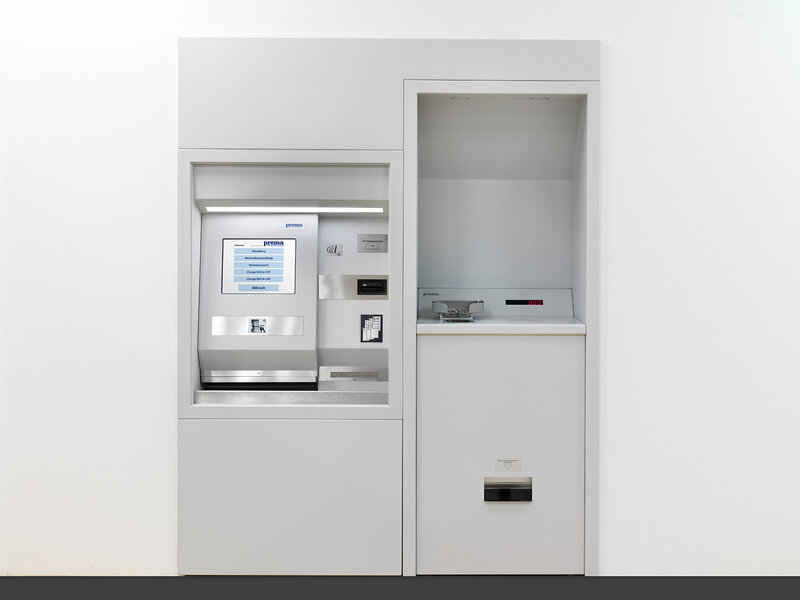 The PREMA CashHub Extended is a multifunctional self-service system which includes an integrated coin deposit machine and is ideal for installing in 24-hour zones. In the advisory bank concept, the PREMA CashHub Extended is the perfect complement to the PREMA SelfCashpro because it enables corporate clients, for instance, to obtain coin rolls even with an unstaffed counter. This function as well as the converting of notes into larger or smaller denominations or the exchanging of EUR banknotes into CHF banknotes are operated offline as exchange-only functions.
In addition, the PREMA CashHub Extended with an attached coin deposit machine also fulfils the function of a cash-only deposit system for banknotes and large volumes of coins (up to 160 kg). It has eight coin holders. During the deposit process, the coins are sorted directly into seven large coin holders. Thanks to an additional cassette, the coin deposit machine does not have to be immediately emptied when a coin holder is full.
Deposits are automatically booked to the selected customer account via the online interface.